Alpine Chiropractic Services is in Virginia Beach offering holistic treatment without drugs or surgery. Chiropractic has been practiced for more than a century, but is gaining popularity because people are looking for natural alternatives to restore their health. Dr. Michael Whalen along with his staff is keen on helping patients maintain optimal health. 
There are different kinds of services offered. For more details visit their link – https://www.alpinechiropractic.com/.
Active Release Technique

 – It is a massage technique that helps to treat tendons, ligaments, muscles, nerves, and fascia issues associated with injured or overused muscles.

Massage Therapy

 – Massage involves the manipulation of deep and superficial muscle layers and connective tissues. Various techniques are used by a couple of experienced masseurs at the wellness center to promote healing and relaxation.

Laser therapy

 – Laser therapy is a non-invasive safe treatment to enhance cell functions via specific light wavelengths. It results in enhanced blood circulation, reduced swelling, and improved recovery time.

Acupuncture

 – Certain meridians are stimulated with a needle [hardly feel the prick] to reduce the pain and inflammation. It helps patients with neck, back, head, and knee pain. It is even used for treating nausea and headaches. 

Chiropractic care

 – It involves treatments and techniques that can help bring the spinal injury back to alignment. The acute back pain due to imbalance in musculoskeletal structure is eliminated with the spinal correction technique.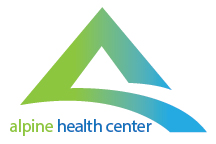 Auto injury

 – Accidents are inevitable. There can even be serious repercussions. Whiplash is a common injury associated with an accident. It is painful because neck movements are restricted. The Chiropractor has years of experience and the right technique to treat whiplash injuries. 

Personal injury

 – Getting back to a normal routine after a personal injury due to a car accident, physical assault, workplace accident, product defect, etc. is challenging. The professionals offer rehabilitative therapy, which helps in pain reduction and enhanced functionality. 

Other Chiropractic services

 – The wellness center staff teaches corrective exercise, offers lifestyle advice, nutritional counseling, physiotherapy, prenatal chiropractic care, as well as spinal & postural screenings. 
What to expect?
As a patient, the Virginia Beach Chiropractor will tailor a care program targeted to their wellness needs using minimal invasive but highly efficient techniques. 
In Chiropractic care, if the patient arrives with pain at the wellness center relief care is given. The session can be 2 to 3 times a week for duration of 4 to 12 weeks depending on the severity of the medical condition. 
In the corrective phase, the tissues and muscles are allowed to completely heal, which needs a session of 4 to 8 times a month for duration of 6 to 12 months. 
After the body is completely healed there is a wellness care program, where the patients need to visit for periodic adjustments. It is a quick visit that needs a visit to the chiropractor a couple of times a month. 
The wellness center even accepts major insurances. Benefits and coverage differ based on policy type and provider's network. The center even files insurance claims for worker's compensation and automobile accidents with 100% coverage.